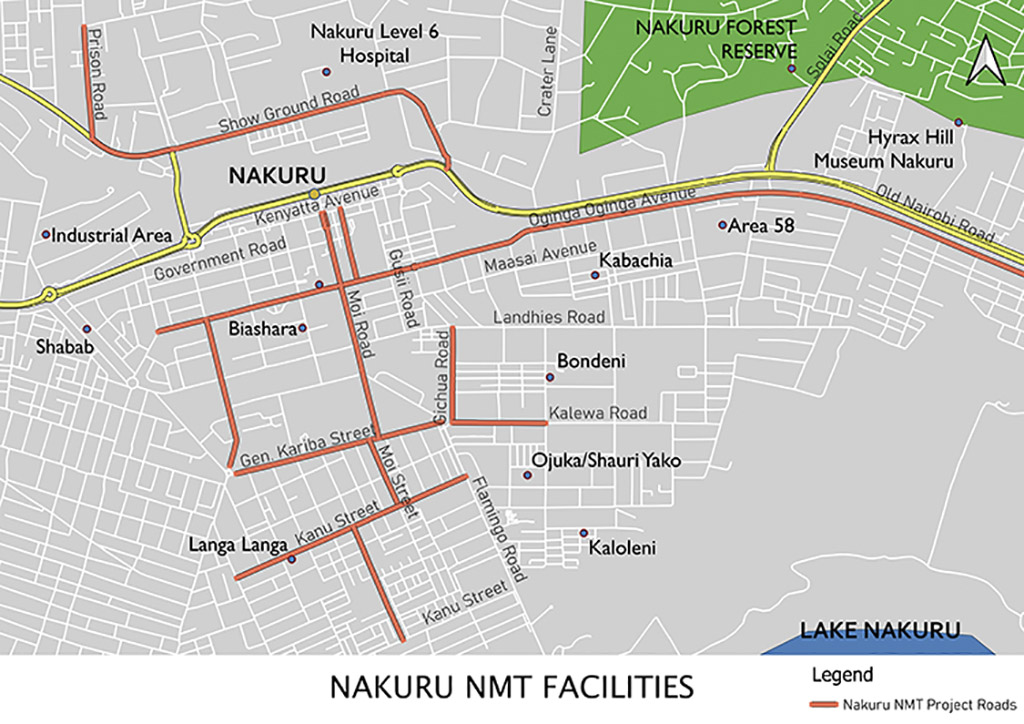 Client
Department of Urban Development
Ministry of Land, Housing and Urban Development
Cianda House, 10th Floor, Koinange Street
Nairobi, Kenya
Web: www.transport.go.ke
Scope Of Service
Design review to accommodate any findings during implementation and ensure that the NMT is constructed in accordance with the General and Particular Conditions of Contract, the Technical Specifications and Engineering Drawings.
Optimize the use of available material resources to minimize costs to the Employer or to maximize the quality of Works or to expedite construction; and
Monitor and require construction to be within the Contract Price and Time allowed for Completion under the Contract.
Project Location
The project is located in Nakuru town that neighbors Menengai Crater and Lake Nakuru National Park, home of flamingos, in Nakuru County, Kenya, consists of two separated lanes one for cyclist while the other for pedestrians. The facility covers different parts of the town both residential and commercial area. The Park is home to rhinos, giraffes, lions and leopards and attracts thousands of flamingos
Project Benefits
The expected benefits of the project upon construction include:
Improve safety of cyclist and pedestrian.
Increased accessibility and mobility
Improved motorized traffic flow hence reduced cost on time and fuel.
Improved physical health as more people can walk.
Reduced motorized traffic hence better air quality
Empowerment of vulnerable groups.